South Carolina Mobile Notaries. Relax. We come to you!
We provide general notarial services for attorneys, businesses, and individuals.
assisted living facilities
hospitals
hospice
your office
attorney's offices
banks
local coffee shop, or
in the convenience of your home
Please note that we do NOT provide legal advice and we are NOT attorneys. In the State of South Carolina a real estate or mortgage loan closing must be conducted with attorney supervision. "Witness-only closings", common in other States, where only a Notary Public goes to a borrowers' home for real estate signing, are prohibited in South Carolina. Pursuant to S.C. Code of Laws §26-1-90 (K) and (J), a notary public may not provide a service that would constitute the unauthorized practice of law.
(State v. Buyers Service, 292 SC 426, 357 SE2d 15; Doe v. McMaster, 355 SC 306, 585 SE2d 773; In the Matter of Fortson, SC Supreme Court Case 25898; and In The Matter of Boyce, SC Supreme Court Case 25985.)   
Safe and Timely Delivery of Documents | Courier Services

Wedding Officiate Service
South Carolina Mobile Notaries can marry you at the courthouse, on the beach, or venue of your choice.
At this time, we provide wedding officiant services in locations throughout Horry County and Georgetown County; including the City of Myrtle Beach, Pawley's Island, Surfside Beach, Garden City, North Myrtle Beach, Litchfield, North Litchfield, Murrells Inlet, and other locations.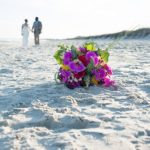 Non-denominational Wedding Ceremonies
Elopement Ceremonies
Vow Renewal Ceremonies
Our vow renewal ceremonies come with a complimentary, keepsake certificate to commemorate your special day!
We have several choices of vows, including blessings. In a hurry? Your officiant can be in most locations within an hour, depending on traffic and distance from your officiant's current location.
Field Inspection Services | Bank Drilling Witness Services

Field Inspection Services 
South Carolina Mobile Notaries can perform simple, drive by inspections. We use current Android and Apple iPhones, Nikon DLSR equipment with geo-tagging & wifi-capability to present digital, time-stamped photographs, live Skype or Facetime so you can see in real time what we see.
Our goal is to make your notary transaction convenient and hassle-free throughout the State of South Carolina. When you need a Notary Public call South Carolina Mobile Notaries. 
We are 
Mobile
Experienced
Qualified
After Hours
Notaries Public
Traveling Notary Services
in areas surrounding
Myrtle Beach – Charleston – Columbia – Rock Hill – Summerville
Join Our Network!
South Carolina Mobile Notaries is building it's network throughout the State of South Carolina. If you are a South Carolina Notary Public and would like to be included in our network (there's no cost to you and your member profile on our website is FREE!), please email us at info@SouthCarolinaMobileNotaries.com.